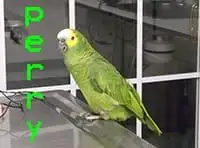 At Town & Country Animal Clinic we realize cats and dogs are still the most common pets, but not the only types of pets. That's why we provide medical care for a number of exotics. Some of the pets we have cared for at Town & Country Animal Clinic include:
Birds
Ferrets
Hamsters
Snakes
Sugar Gliders
Gerbils Exotic Pet Vet in Hazard
Guinea Pigs
Chinchillas
Rabbits
Turtles
Iguanas
Bearded Dragons
Are you wondering whether we provide care for your exotic pet? Contact a team member of Town & Country and find out today!